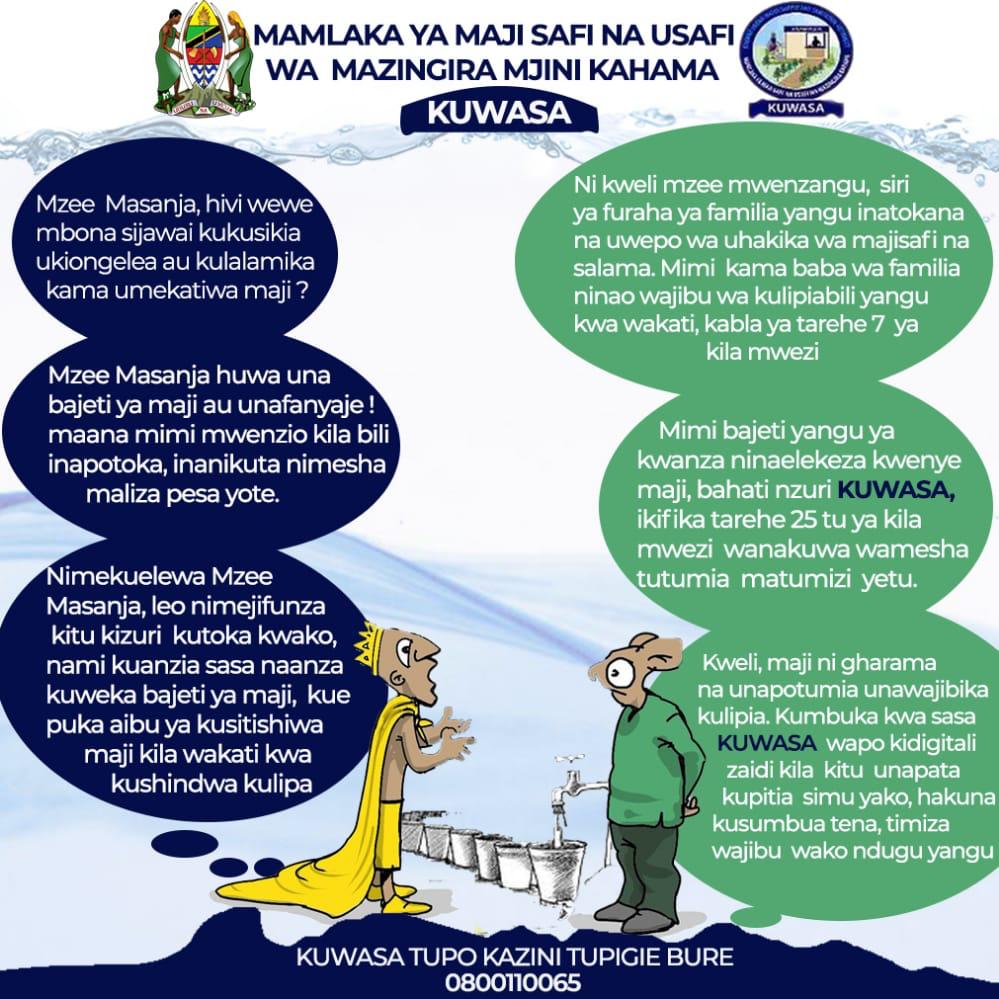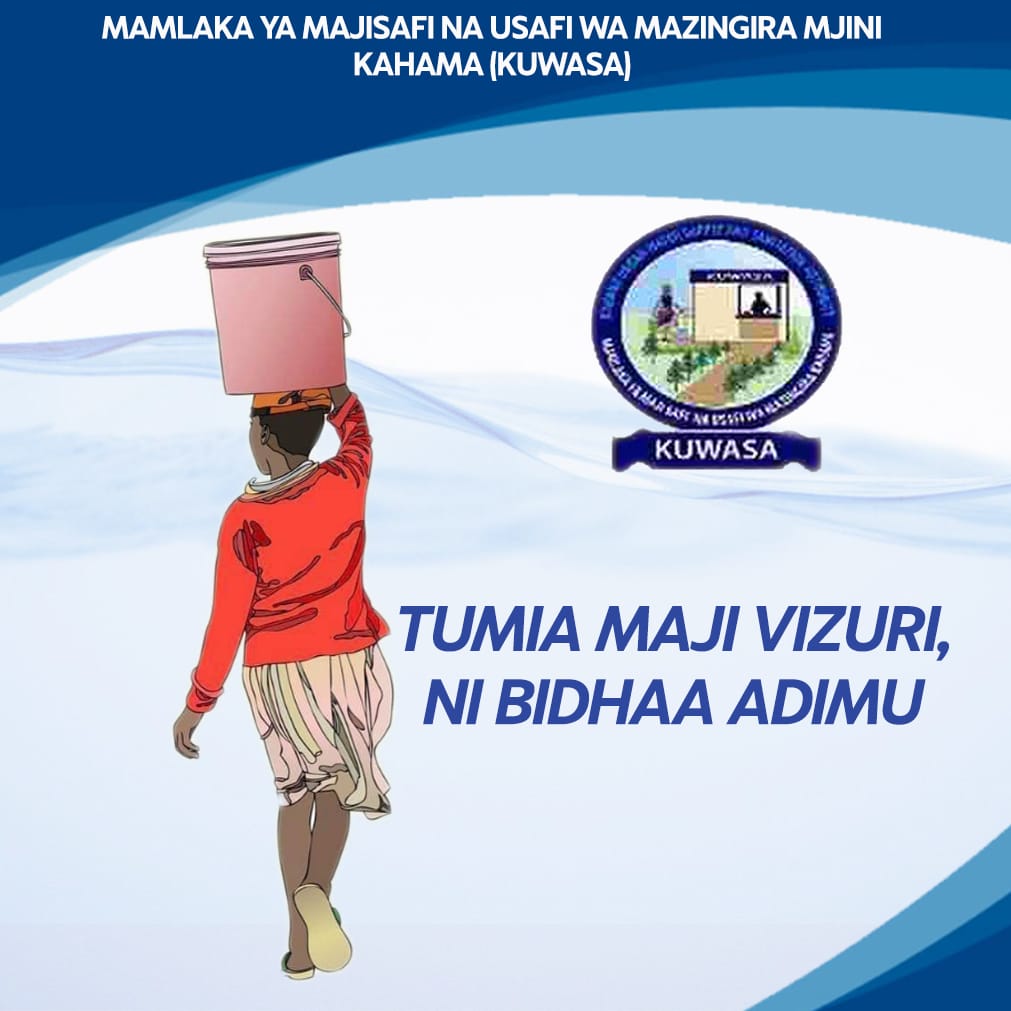 TANGAZO LA AJIRA: 22-05-2020
REQUIRED MINIMUM QUALIFICATIONS:
A Diploma in Computer Science or Information Technology (IT), with at least three (3) years working experience in a reputable organization. Knowledge of business administration is an added advantage.
Age limit 45
DUTIES AND RESPONSIBILITIES:
The holder of this position heads Billing and Metering Section and is responsible for carrying out management, development and maintenance on the customer metering and billing efficiency. The outputs of this position are thus ensure water supplied is metered and billed accurately., Shall perform the following duties:
Preparing and undertaking the monthly billing processes.
Monitoring the monthly customer bills preparation processes.
Monitoring and ensuring the correctness of data stored in the customer database.
Analyzing the documented daily, weekly, monthly, quarterly and annual reports and recommending improvement plans.
Monitoring customer meter readings, bills preparation and dispatching processes
Inspecting viability and correctness of the proposed customer bills adjustments before they are recommended for approval by the appropriate officials.
Monitoring the use, storage and maintenance of data loggers.
Performing any other duties as may be assigned by Commercial Manager.
---
REQUIRED MINIMUM QUALIFICATIONS:
Holder of Bachelor's Degree/Advance diploma in Accountancy/Finance/Business Administration (BBA) majoring in Accountancy or equivalent from a recognised institution and must be an Associate Certified Public Accountant (ACPA(T)) or ACCA. Must be knowledgeable in accounting packages, computer literate and working experience of at least five (5) years in Accounting/auditing and must be ICT literate with good interpersonal communication skills.
Age limit 45
DUTIES AND RESPONSIBILITIES
To coordinate provision of support in ensuring timely and effective provision of financial services to the Authority and Audit queries are as well timely answered and tabled to external Auditors.
To coordinate monitoring of financial expenditure as per approved budget, procedures and policies.
To coordinate provision of support in overseeing establishment and application of systems and procedures for finance.
To collaborate in ensuring that all approved and normal operations pertaining to finance are carried out on time and according to approved budget.
To collaborate in overseeing prudent management of the Authority's resources, including keeping records on their utilization.
To coordinate preparation of time-based reports on financial performance.
To coordinate preparation of operating and capital expenditure budgets.
To collaborate in preparing annual financial statements.
To collaborate in controlling, applying and monitoring routine finance functions.
To collaborate in monitoring and controlling all receivable accounts.
To effectively supervise and guide members of staff reporting on the job.
To undertake any other duties as assigned by the supervisor.
---

Mode of Application
Application should be sent to KUWASA as registered mails by Postal office, EMS and DHL, Prospective candidates are invited to submit applications in their own handwriting together with copies of their certificates, two (2) passport size of the applicant (recently taken), fully typed curriculum vitae with e-mail address, a reliable postal address and telephone numbers, copies of relevant certificates/ testimonials /transcripts and addresses of at least two professional referees to the following address.

MANAGING DIRECTOR,
Kahama Urban Water Supply and Sanitation Authority (KUWASA)
P.O. Box 102
Kahama
Shinyanga.

---
Closing Date.
Fourteen (14) days after the first appearance of this advertisement.
Only short – listed applicants will be contacted.
The Authority employment policy is not gender biased hence all prospective applicants are encouraged to apply.